What's "Missing" About?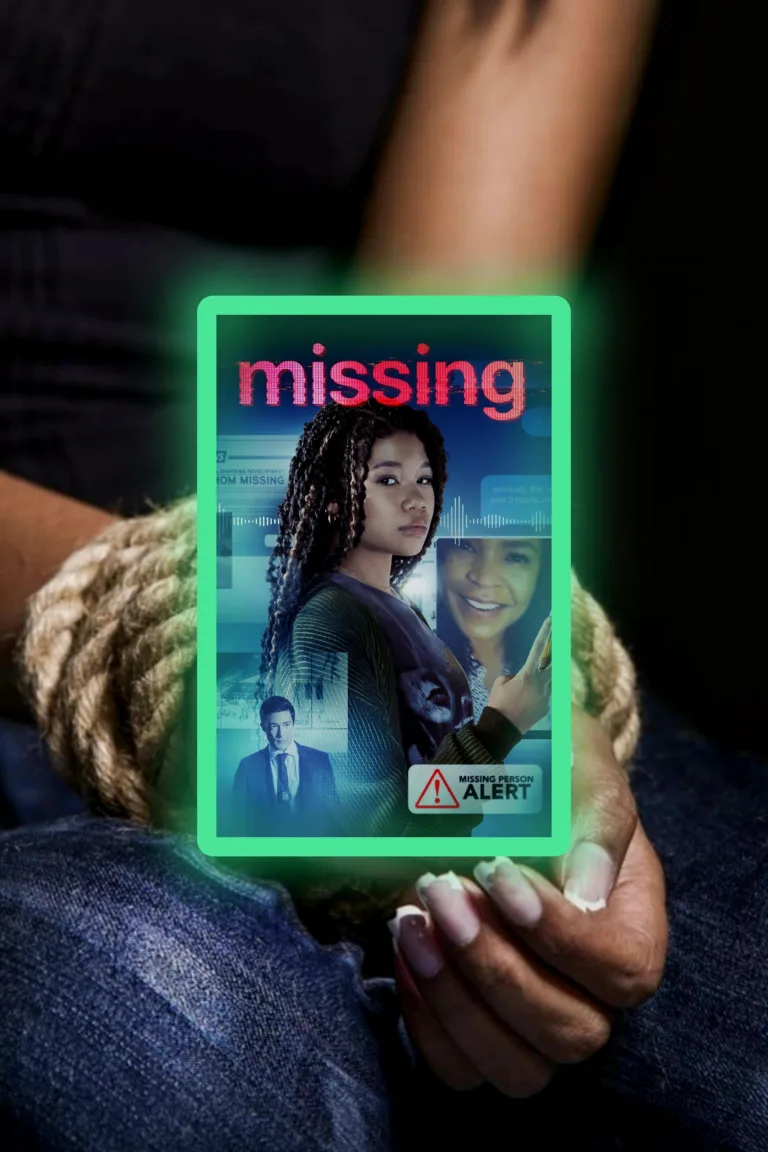 When June's (Storm Reid) mother, Grace (Nia Long) disappears while on vacation in Columbia with her boyfriend, Kevin (Ken Leung), June's search for answers is hindered by international red tape!
When Your Parent Is Missing …You're The Adult, The Worrywart, & The Everything!
I just couldn't even fathom the thought of being in June's or child's predicament trying to find their missing parents in a foreign country where the laws are not only stringent, but the total opposite of what the United States of America stands for and how they follow the law/s. And to have lost one parent already and then to have another missing …in Columbia …with a NEW boyfriend …and you have JUST had a huge disagreement with your mother before she left …and did not make up with her before she left …and on top of that as well did not tell her that you loved her back and not have those feelings reciprocated back! WOW! I would not say that June was a rebellious child, but I would certainly say that she was a "dramatic handful" or "high maintenance." The way that Junebug just hopped online and used all the available resources that she could with what she had to find out where her missing mother was – was simply phenomenal!

Missing Makes This Phrase: "Making It Count!"
The most valuable lesson that I immediately attained while watching this movie is a lifelong lesson that I feel is a façade in the world today, but there is some truth to it as well. It's like 50/50 with me …and this is it – we are never promised tomorrow, once today is gone – it is just gone. For instance, today is Sunday, Jan. 29th, 2023, and I am writing this review. Once Midnight comes, NO ONE will be able to get 1/29/23 back. It is gone forever and all eternity. Right? Do you believe that once something is missing it is gone forever – or only unique valuables? My point that I am making is that there are a diverse amount of people who have family or friends pass away, or have something very life-altering happen to them and they regret never having to say goodbye to them because they might be comatose, or whatever that reason maybe, or they may say such things like, "the last thing I said to him or her was…, or I hope they knew I did not mean it." Regret is such a terrible thing whereas closure and forgiveness are wonderful and powerful things! Some people are not given those "second opportunities."

Life Is Precious …Parents Are A Rare Gift! Cherish Them Both!
In life, people have to hit rock bottom or lose someone to realize how wonderful they had it in order to appreciate it. Children think having overbearing and overprotective parents is a hideous and nerve-racking thing because they are teenagers and too immature to understand and too young to appreciate it, but all it is love and when they become parents, they will see it and it won't go missing from their children's lives! There were some shocking developments in the film that were jaw-dropping to me that I did not expect or see coming and I loved that!

Trav's Advice To You!
I always love a GREAT film that is NOT predictable and can make me just react in total awe and amazement! Nia Long and Storm Reid really had that mother/daughter on-screen chemistry for sure! I will never forget my one favorite scene in the film where Grace is always using Siri for everything, and June has to teach her mom about that! That's hilarious as can be! This is exactly like the 2018 film, Searching and if you have not seen it – you should take some time to see it because you will love it just as much as you will LOVE this film! Making Missing a part of your life because you never know what you find!