What's "CREED III" About?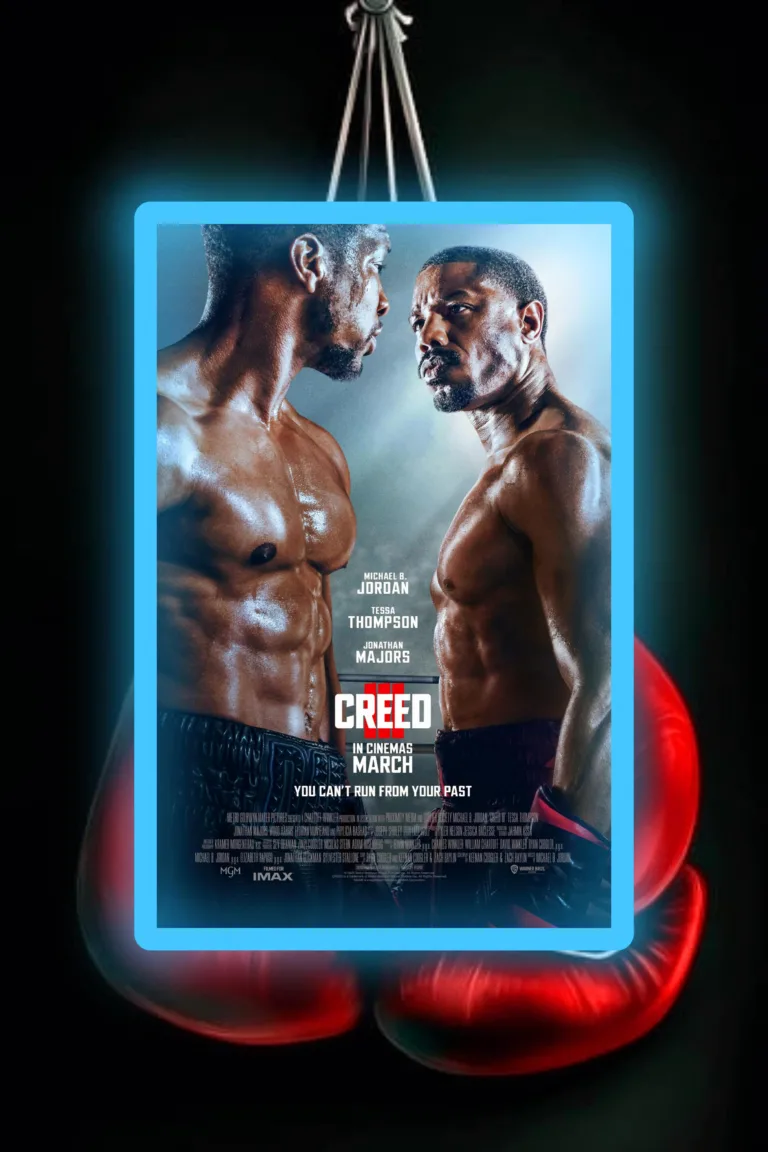 Adonis (Michael B. Jordan) has been thriving in both his career and family life, but when a childhood friend & former boxing prodigy, Damian Anderson (Jonathan Majors) resurfaces, so does old childhood wounds; so now …the face-off is MORE than just a fight now!
ONE of the STRONGEST Creed Films Yet!
This is one of the BEST Creed films in the series if I am being brutally and candidly honest with you. This is Michael B. Jordan's

directorial

debut

, and he comes out swinging in it! I felt the power and passion in the film while watching it from start – to finish! The entire film was centered around Creed retiring from boxing and focusing on the gym that he had re-built and on his family. I must say that casting Tessa Thompson as Creed's Leading Lady was a dynamite choice! Those two have a connection on-screen. They have magic, chemistry, and share such a deep and meaningful vibe that is just unexplainable, and you can see it displayed on camera. And every time that you see Bianca in the film – she flourishes, and her beauty is radiant! She does not even need to speak or say a word; her beauty says it all for her! Wouldn't you agree?

Tessa Thompson Shines!!!
Her character ALWAYS stands for courage, dignity, and integrity. She never told D what he WANTED to hear – Bianca told D what he HAD to hear regardless of if he like it or not. At times, the truth hurts and is POWERFUL! That is a wife! Bianca is a kind of character who many individuals can call independent. The introduction of Damian is not that uncommon in a film series such as this to write about in a past storyline. It really was not revealed until halfway into the film what their past connection was and I was able to deduce what transpired between the two of them. Will you?

NEVER Let Your Guard Down!
Jealousy and envy are what got into Damian; that is what gets to anyone when fame comes into play when two people; especially friends who grew up like brothers get into a confrontation over money and wealth/power/prestige. Damian wanted his and he did not want to wait because he felt as if he was better than Creed and he taught him some movies when they were kids and looked out for him, so he felt that he was owed and it was time to collect! Another very valuable life lesson here: be careful who you call a friend because NOT everyone is good and pure. Like the good Book says: "Beware of wolves in sheep's clothing." People may pretend to be nice, kind, gentle, and sweet, but they can only pretend for so long until they reveal their true colors and intentions along with those cruel colors of theirs!

Amara Creed
The little girl who portrayed the role of Amara Creed – Bianca and D's daughter was so sweet as pie with her sign language and smile even though she was deaf. That was very devastating to see and watch, but then again it is a part of life and a possibility for anyone if it is inherited in families with the gene like Bianca. There is a scene in the film with Amara that will have you in total and utter shock and disbelief – well, really and not really. It is kind of a toss-up. You will MOST DEFINITELY know the scene when you see it! TRUST ME ON THAT! There is also something that happens in the film that I was not expecting to occur, but it did, and it disturbed me, but again is a part of life.

Trav's Remarks
In conclusion, I loved the hell out of the movie and Michael B. Jordan DESERVES as much acclaim for this masterpiece as he can possibly get! So, go grab that bucket of buttery popcorn and give Jordan the recognition that he so proudly deserves because THIS film right here is SO worth it! I hope to see Mikey directing in the very near future and a GIGANTIC Congratulations 2 him on receiving a Star on the Hollywood Walk of Fame on Wednesday, March 1, 2023 – WELL DESERVED AND MUCH MORE PROPS 2 U Michael B. Jordan!!!