TONIGHT WITH TRAV RATES "BULLET TRAIN" WITH…

Film Synopsis

: Ladybug (

Brad Pitt

) is an unlucky assassin determined to do his job peacefully after one too many gigs have gone off the rails. Fate, however, may have other plans, as Ladybug's latest mission puts him on a collision course with lethal adversaries from around the globe-all with connected, yet conflicting, objectives-on the world's fastest train!
Trav's Critique on "BULLET TRAIN" ➡️

Do you know just how many times the preview was shown for this movie each and every single time I went to the theater to see another film leading up to its big debut? WAY too many to count! I was NOT disappointed – but I did expect to see a whole hell of a lot more than what I saw.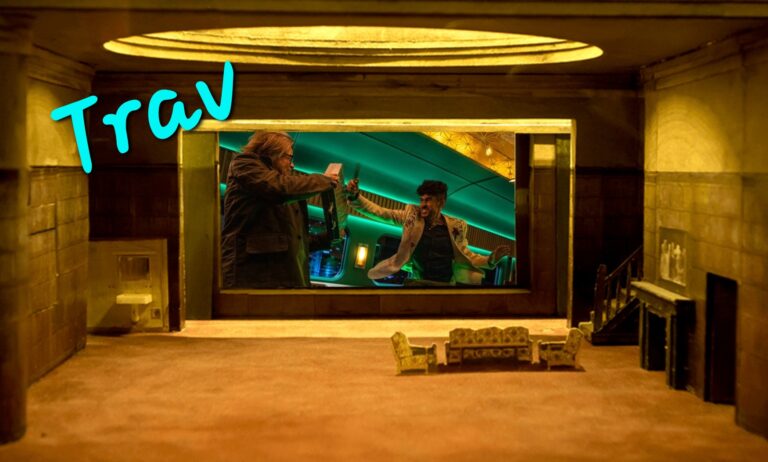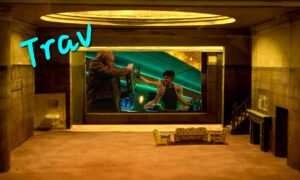 Simply because this film had gory killings aboard the Bullet Train, action, and a few twists, and unexpected turns – that does NOT necessarily mean that the film is a success. With this film going toe-to-toe & up against Easter Sunday, I can clearly deduce that it will land in the Number One spot Opening Weekend. Being on a bullet train does seem like it would be a fun ride; but being on this particular one – no, unless I knew ahead of time that it was a game like Clue or something like an Escape Room. LOL!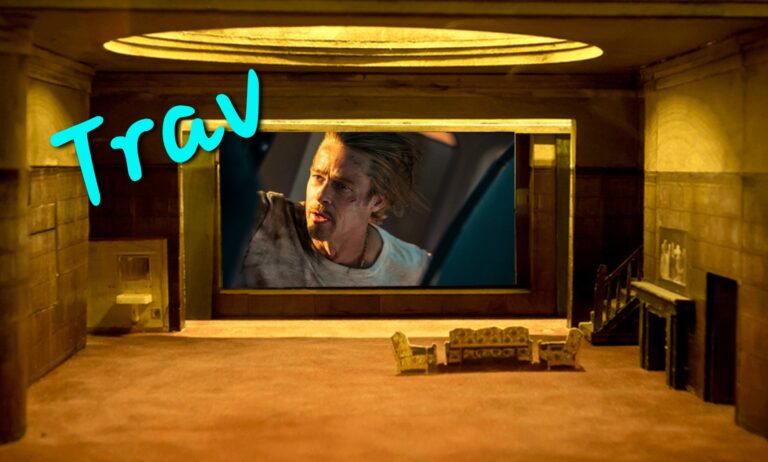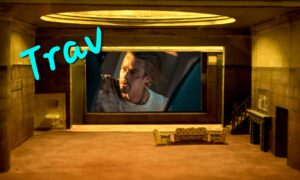 I felt like this film was a mix of watching Kill Bill + Murder on the Orient Express and it equals this film; just minus any and all black and white parts! There was comedic parts throughout the ENTIRE film thanks largely in part to Brad Pitt. His character was funny in deed and there is a little something extra in the film for you as well that you will not see coming and I promise you – you are going to wet your pants when you see it!

There are a few things that happen in the film that will make you second guess yourself – and you will HAVE to laugh out loud! You'll just have to! As you all know the plot of the film is for Ladybug to retrieve the suitcase off of the bullet train and hand it over to his handler, Maria Bettle, yes? Obviously, it is not going to be that easy….so….get ready for a lot of slicing and dicing on the bullet train – the main ultimate goal of the movie is about acceptance – and not retrieving some stolen briefcase off of a bullet train and hoping to get off at one stop to amidst the chaos that is happening on the train.

I feel that is the main objective of the film and why ALL of the deadly assassins are on the train thanks to the very mysterious "White

Death

." There is someone on this bullet train who wants acceptance so desperately that they are willing to do whatever it takes by ANY means to show that they can show that they have the skills, mindset, savvy, and whatever they need to prove themselves to that "higher power."

Will you be able to figure out who that person is on the train before the last stop in Kyoto? Have you ever been in the position where you felt like someone in your life never valued you – or made you feel appreciated or accepted? Were you ever tired of trying to prove yourself to them to show them that you were? Were you chronically pushing yourself as hard as you could – getting out of your comfort zone and finding yourself doing things that you normally wouldn't just to show you could do what they said that you couldn't; THAT is what this film is to!