What's "Gran Turismo" About?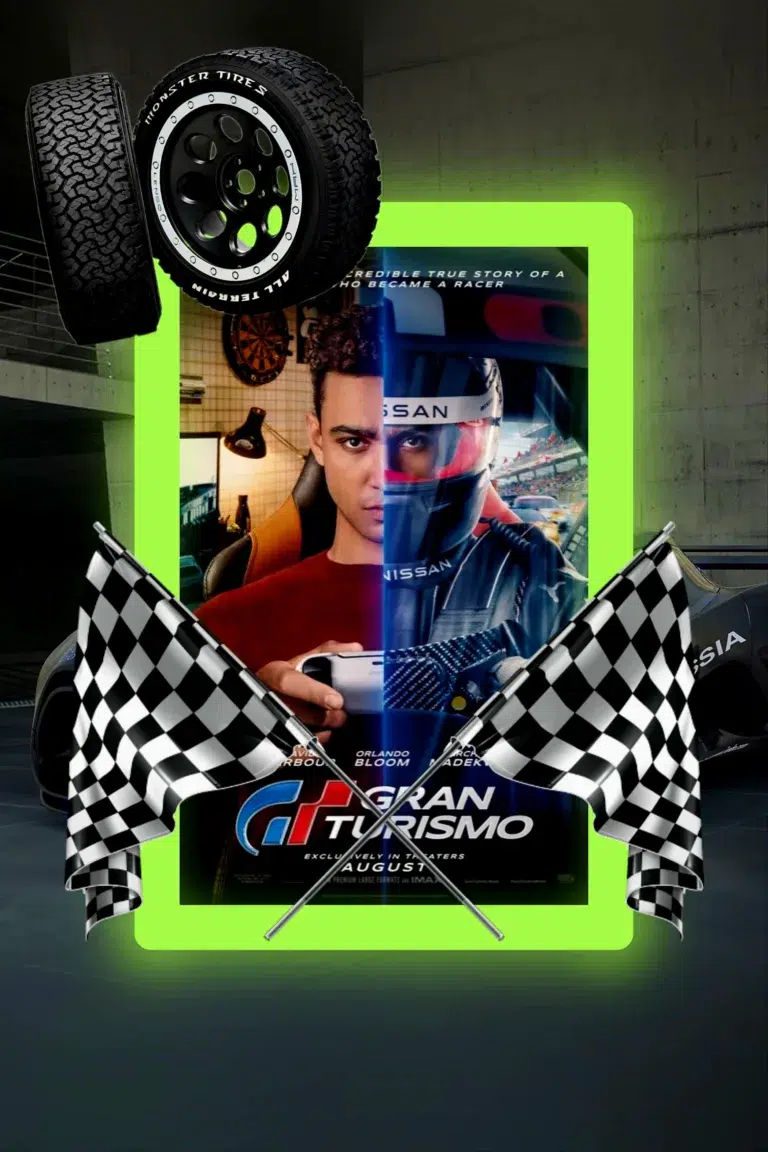 Based

on the

 

unbelievable, inspiring true story of a team of underdogs – a struggling, working-class gamer, Jann Mardenborough (Archie Madekwe), a failed former race car driver, and an idealistic motorsport exec – who risk it all to take on the most elite sport in the world!
Gran Turismo Is MORE Than Just A Video Game…
…its REAL life too, as well. To the Play Station gamer, Jann – Gran Turismo was everything to him! He lived and breathed that track on the game and to be chosen to go to the Camp to compete in a REAL live race with professional race car drivers … that was his dream. That was his obsession. That was who he wanted to be. That is what he idolized. To Jann, being a race car driver was a profession to him; it was something that he always wanted to do. He spent hours in his room practicing those various amounts of tracks in the game to be precise learning how to master his craft @ the art of precision and driving.
The Wear & Tear of It All
Whatever we want in life comes with a price tag and anyone worth having comes with sacrifice and perseverance. Jann was put rigorously though both of those! He was not fit for the glam life of commercials and talking about his racing on television and being the face of Gran Turismo, and Danny Moore saw that and he had an idea, but the one person that you'd least expect put an immediate halt on that! The thing that Jann's father never quite understood about his son was that he was not addicted to the video game; but he was trying to "master his craft" of the art of racing and be the very best that he could be at it, but his father always saw him never leaving his room and always playing the game and assumed he was wasting his life away on playing countless hours of video games.
Communication is the Key
Communicating to those that we love; expressing our future goals and desires of what we aim to achieve is crucial in the progression of our success because those individuals might can help us achieve our goals that we are soaring for. Jann never really expressed his true interest in race car driving to his parents. Had he done that, maybe they might have been more receptive to him wanting to join the Gran Turismo racing camp and him competing, but parents being parents would have been reluctant regardless for the simple fact that he was a young teenager driving with professional speed car racers on a professional track no matter ho excelled or good he or anyone else said that he was. The same can be said for the teachers – their communication was NOT very clear when it came to instructing them and to Jann in the beginning. Only when they saw how exceptionally talented he was …the and only then did their communication with him become more clear and concise. Why? Why does it have to take an ordeal to make people change their views of someone? Why???
The Teachings of The Gran Turismo Team
The movie was a very TRUE STORY & I really appreciated the fact that @ the close of the film they showed all of the real characters and whom they portrayed. I love when films that are based on true events and stories do that so that we, the audience can see what they actual look like. Gran Turismo is a film that I think is suitable for all ages and that can teach a very valuable lesson about going after your dreams and soaring!!!