TONIGHT WITH TRAV RATES "BLACK PANTHER: WAKANDA FOREVER" WITH…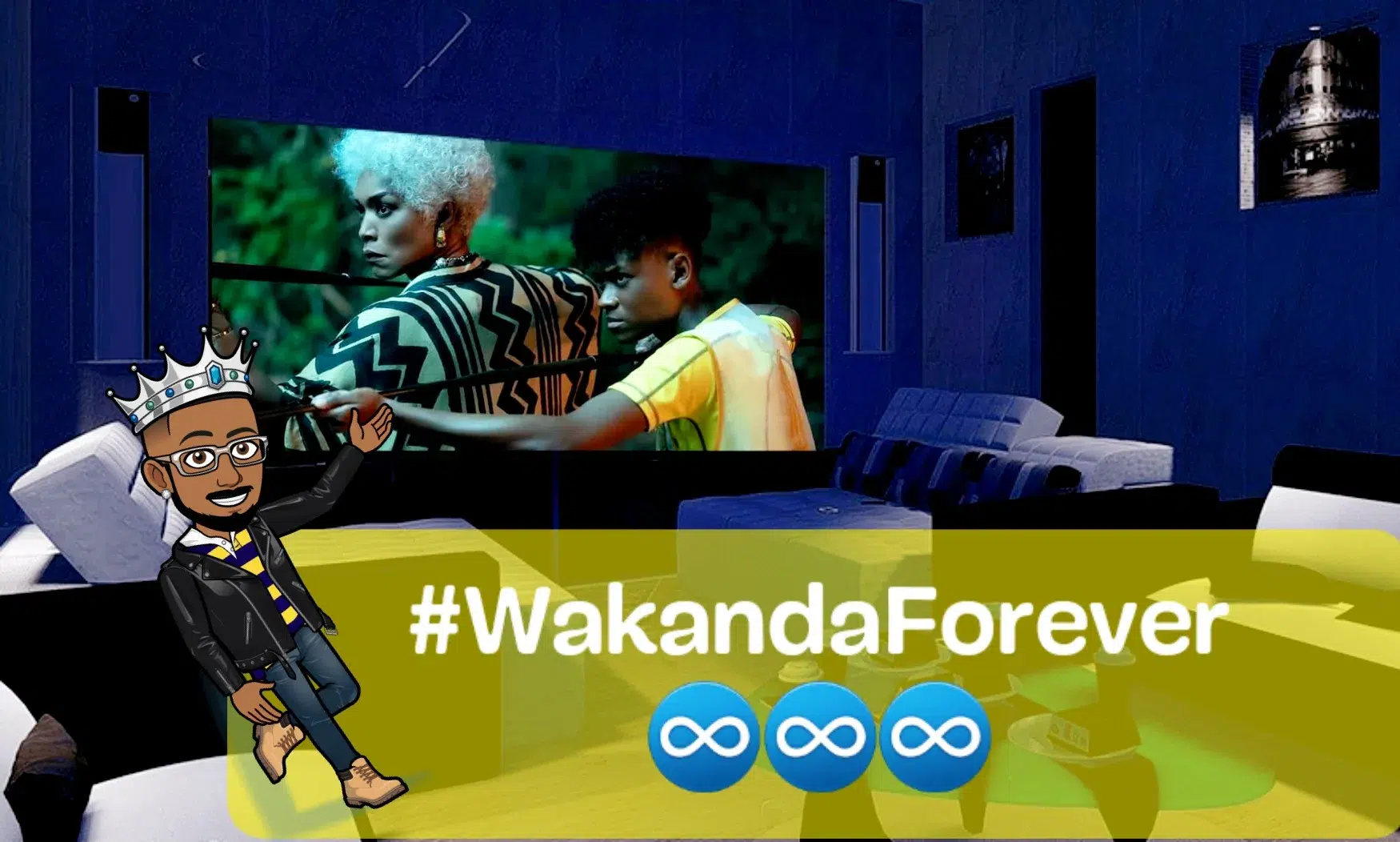 Film Synopsis

: Black Panther: The nation of Wakanda is pitted against intervening world powers as they mourn the loss of their king T'Challa (

R.I.P. Chadwick Boseman

).
Trav's Critique On "Black Panther: Wakanda Forever "➡️

I think that the movie was brilliantly well-written, executed, and played out! OMG! Wakanda Forever IS a wonderful title for this film! I do NOT want this to be forever for Wakanda! I could understand why this sequel was called Wakanda Forever for a diverse number of reasons.

A diverse amount of people could see and fully understand why the citizens of Wakanda could chant Wakanda Forever – from honoring Chadwick Boseman's legacy …to fighting to keep Wakanda safe, and prosperous nation … and while watching the movie all I could do is shed some tears because of each and every single scene that I saw in the movie! I just could not help myself! There was something that occurred in the film that just rocked me to my core that I was not expecting, and I was like, "damn, why?" LOL!

I mean Angela Bassett KILLED it; I mean she NAILED that damn role! I was too over the moon to see my Queen Ramonda again! Baby Girl is on her game! Angela Bassett is a Queen all on her own if I can be brutally honest! Okoye is a hot mess! She adds a mixture of fierceness with humor with her character!

I just love the scene where she and Shuri go to the College to get the young Scientist. So truly funny! Actress Danai Gurira PORTAYING THE ROLE OF Okoye IS perfection and the right choice! The fighting sequences in the film along with the soundtrack/music was just on-point! I truly loved everything about this 2 hour and 41-minute movie!

I'm NOT even going to lie! I was so anxious for the film to come out to see who the next Black Panther would be, but my assumption was correct, and I am pretty sure yours was or will be as well. I mean, it was sort of predictable if you ask me, personally. I had the opportunity to see the film in the best format ever – DOLBY CINEMA where the moving audio was wonderful, the seats reclined, and I enjoyed the best Adventure film of 2022! This film was a great tribute NOT only to Wakanda, but also to our dear and treasured friend, Chadwick Boseman!

I wish that Nakia would have had a more pivotal role in this film seeing as she was T'Challa's love interest, but I will say this – STAY FOR THE MID CREDIT SCENE, but then again, I do not need to tell you that because we ALL should know by now if we don't already that you should ALWAYS remained seated after any MARVEL movie is over and done with because there is always more to come; a treat if I should say so!

In closing, I hope that this is not the end for the Black Panther since the rise of the new Black Panther has surfaced and has been chosen. We shall see how long the reign of this Panther will last and if he or she will be able to carry on the legacy of the previous King. Will he? Will she? Questions that we need answered….Stay tuned!!