What's "Barbie" About?
To live in Barbie-Land is to be a PERFECT being in a PERFECT place. Unless you have a full-on existential crisis. Or you're a Ken!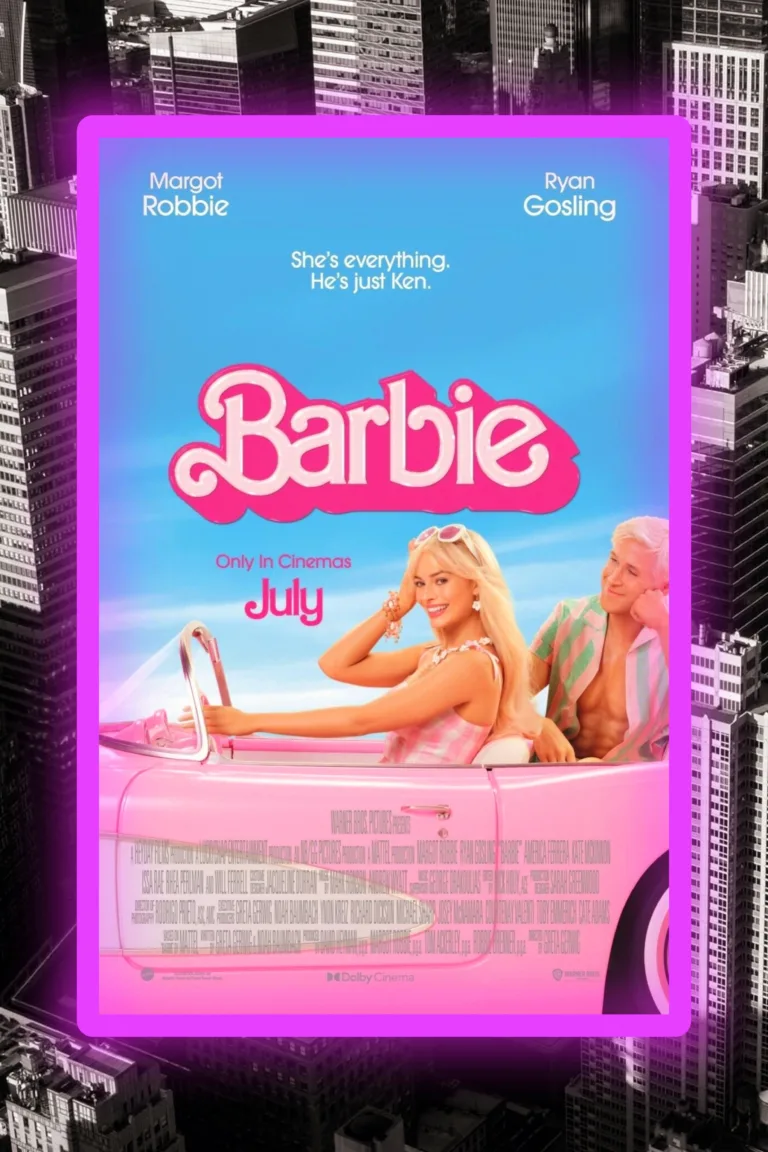 Barbie Has A Real Message for YOU …Yes, YOU!!!
Margot Robbie was the PERFECT AND ideal actress to portray Barbie. It was very surreal to see a doll that has been around for …feels like centuries made into a movie and what she stands for was making me speechless and just in total shock and awe! Robbie said it best when she said that she wants ALL women to be self-empowered and motivated; strong, beautiful, and very powerful! That is what Barbie stood for and that is what she wanted ALL beautiful, strong, & talented girls to feel and stand for!!!
The Kens Meet …Thee Barbie or Barbies
We have only known that Ken belonged with Barbie – and Barbie belonged with Ken. To have Helen Mirren be the narrator for the movie was another wise and perfect choice! Mirren is so extremely talented and her accent makes whatever she says very elegant in style and especially when she says something funny, her accent heightens a comedy film such as this one! While watching the movie; it was also very hilarious to see all of the Kens and Barbies call each other Ken and Barbie to each other. LOL! Be prepared for 2 long hours of, "How are you Ken? I am fine Ken. Why, thanks you, Ken."
Barbieland Galore!
In the real world, we ALL have dreamed of an imaginary place – or a place of peace, tranquility, and love. For the residents of Barbieland, that is what this place IS to them. In the real world, we as Americans try to find our very own places that bring us the same kind of feelings that the residents of Barbieland feel: solace, peace, harmony, love, & strength. Have you ever heard of that famous phrase or even expression of – have you found your "happy place?" I implore you to look deep inside of yourselves and ask yourselves this very crucial question as it pertains to that famous expression. Is YOUR "happy place" with a person; that special someone that brings joy and fulfillment into your life and can brighten your day and mood when you need it – or is your "happy place" a specific place that brings you all of those same feelings?
The Conclusions of Reality vs. Fiction
Margot Robbie and Ryan Gosling played two characters that have been around for over 20 plus years and have been in the homes of over billions of children even today still. But the one difference in the film that differs from the dolls that are sold in the stores today is this – and it goes along with what Margot Robbie's character said in the film …she liked Ken a lot, but her was not her man, her lover, her Soulmate, her Everything. It was a stereotype. She did NOT know what her own individual purpose was or what she wanted or needed to contribute to the world. She had to go put on some shoes and try them on for size! She had to go out into the big bad REAL world and search until she found her thrill.
Never Give Up Until YOU Find YOUR Thrill!
Her purpose for life and soar! Soar as high as she could possibly go! The point is that she did not need Ken or any man to feel loved and complete and that is the message of the film – it goes to MEN and to WOMEN …you do not need companionship to feel complete; all you need to feel complete is passion and purpose about who you are and what you want to do …once you tap deep inside of yourself to identify what specifically it is that you want to do with your life and who you want to become while still LIVING THE LIFE BARBIE WOULD WANT YOU TO: A STRONG, INDEPENDENT, VIBRANT, & ILLUMATING LIFE!