What's "House Party" About?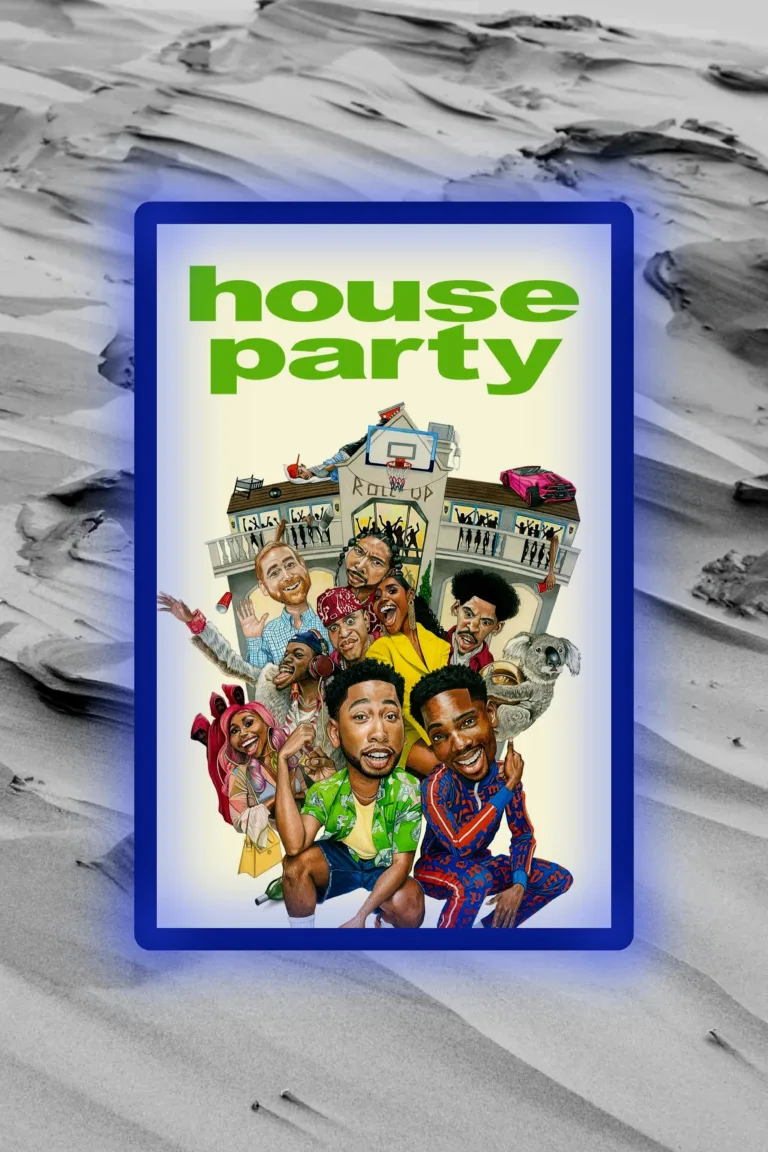 A high school student (Jacob Latimore) & a house cleaner (Tosin Cole) discover they are assigned to clean the mansion of LeBron James, they decide to host a party there. As the party gets out of control, one of LeBron's rings goes missing & they will be launched into a wild night they will never forget! A remake of the classic 1990 film with the same name. Do you think this film can make it happen…
How Do You Re-Make A Classic Like House Party in 2023?
Candidly speaking, this movie stunk – IT WAS NOTHING like the original House Party movies with Kid 'n Play although they did make a short appearance in the movie and even that didn't salvage this movie! The House Party that was thrown this time around compared to the other previous original films had only one thing that was different – and it was simply this: celebrities. There were ZERO celebs in the original house party films. I've said it once and I'll say it again and again …you just can't re-make a classic! You cannot do it! So many films attempt it and fail; they do not even come close and this one is NO exception. The main concept of friendship is still there, of course.

If there is no Kid …then there is NO Play ..so NO House Party! So Sorry!!
Just like with Kid 'n Play …the friendship was there with Damon and Kevin. Out of those two – Kevin was the most responsible whereas Damon was the irresponsible/buffoon friend. Damon always had Kevin's back as a best friend, but his methods and the way he went about things were always wrong and just downright idiotic!

The Message of Friendship Remains in House Party
Just the same with the original films – Kid is Kevin & Play is Damon. In life, our friends may not always think before they react because they want so badly to help us that they just react without thinking and at times, that's OK. That's showing us how much they love us and their willingness to do whatever it takes to help us out of the bind or tough jam that we are in. That is the quality that a BEST FRIEND should have: commitment. Yes! I'm talking commitment; committing to being there for their friends, esp. their best friends when they are down and out.

House Party Brings Drama, but nothing form the Classic Films!
I truly feel like I have said that – that is what all of these house party films are truly all about – that one vital and crucial word, friendship. Having LeBron James in the movie as the main character of the film as the person whose mansion gets used for the party was a great concept – a great NBA Star such as the King himself. I mean having some of the big time NBA superstars in the movie mixed with some of the most influential musicians such as Mya, Kid Cudi, Juvenile, Lil Wayne, and so many more!

Trav Closing Out The House Party…
I think that the writers were going for BIG A☆LIST NAMES when they decided to remake the film in my all honest opinion! I wouldn't rush out to see this, but you will get a jolt of laughter, but not as strong as the original films! There is a lot of kidding around in the movie and not enough playing around…but I will leave that up to you to decide! I have given you all the information for you to decide! If you want to throw a party – watching this one does not show you how it's done….or does it, really?