What's "Fast X: Part I" About?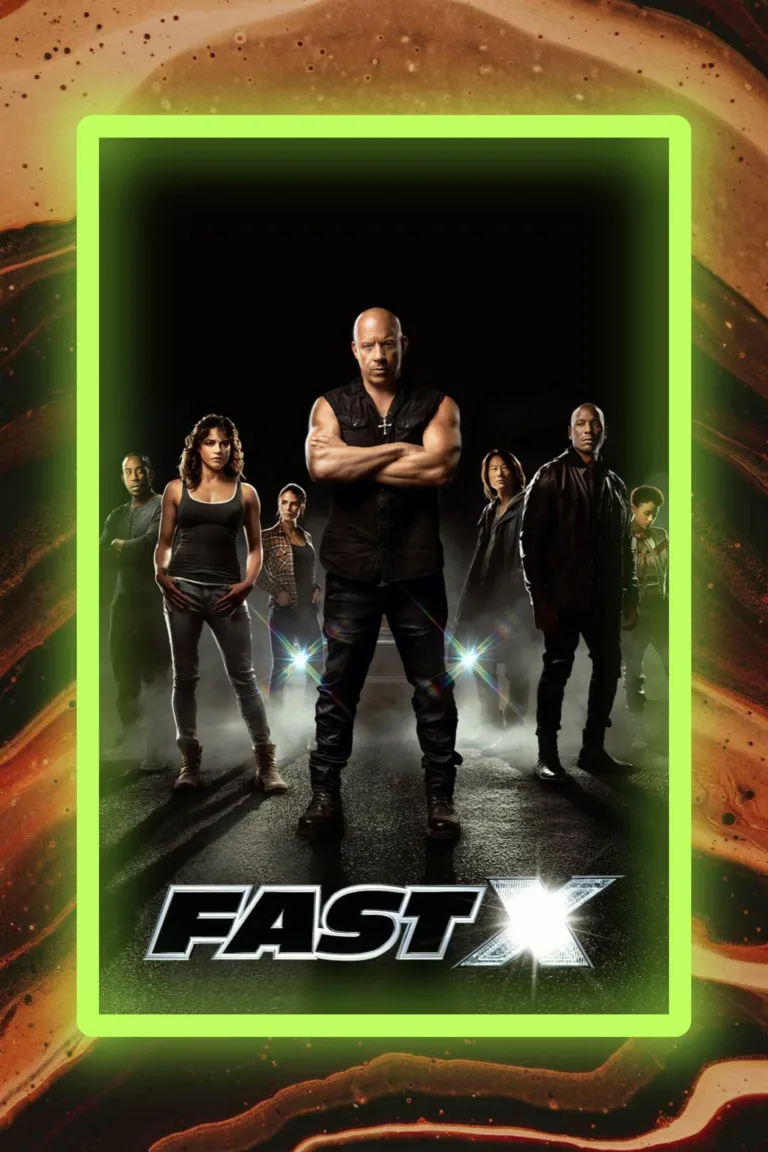 Dom Toretto (Vin Diesel) & his family are targets by the very vengeful son, Dante Reyes (Jason Momoa), of Drug Kingpin, Hernan Reyes! 
Dominic Toretto & His "MVP Family"
The one strong and fierce characteristic that I NEVER get sick and tired of with Dom is one word and it is a word that everyone in the world today should use – and it is family. I love the Fast & Furious films so much and I do because of the legacy he wants to leave behind for his – what? His family. I know that you all have heard this before – this fast and most famous phrase: people don't have to be your blood in order for you to call them your family. That is what I love about the character of Dom Toretto in the Fast Films. His family is the people that he works with – his team is his family. How remarkable and awesome is that? I cannot even imagine anyone saying something better than that! Can you? I love and respect the fact that they used Paul Walker's daughter, Meadow Walker in the film in a cameo spot in the film. Pure genius move! Genius! Then to place the fast icing on the even faster cake …to have Paul Walker back in the film, but in the very beginning even though that scene never even actually happened was amazing.
Keeping Paul Walker's Memory Alive!
The Fast Family (yes, there goes that word again) is really honoring Paul Walker's legacy and memory since he passed on in 2013. I CANNOT BELIEVE THAT IT HAS BEEN  9 YEARS AND WILL BE 10 YEARS THIS NOVEMBER! I had the opportunity of meeting Paul Walker and being an extra in the film, "Hours" that was filmed where I live in Louisiana about Hurricane Katrina and then when I moved to California for a temporary time, he died in his car cash right around the corner from my home. Talk about having a connection to the Fast films and the cast/crew. This Fast X film, I was even more connected to because the Director of the film, I have worked with him before on his film that he did in 2013, "Now You See Me." Next, the villain of the film, Dante Reyes, who is played by Jason Momoa, I was an extra in a film with him and when I lived in California, I had the opportunity to meet the entire cast of Fast/Furious at Paul Walker's Memorial Site where he died.
Jason Momoa as the Fast X Antagonist
It was not a happy occasion of course due to the circumstances, but I still cherish those experiences that I had with Louis Leterrier, the cast of the Fast Saga, and, filming a movie with Paul Walker. Paul was so welcoming on set, and awesome and was taken away from us way too soon! I have got to expound of how Jason Momoa played his role as the antagonist in the film – I mean he played the part of a rich, spoiled, bratty kid perfect like a little kid playing with his shiny new toys, and cars, but like he was an adult but acting ad living in a 8 year-old's body and mind. There's a question that Dom asks Dante and I feel its relevant -he says to him, "how could someone so RICH, who has everything he could ever want choose the POOREST path in life?"
Trav's Ending Conclusions
Seeing Momoa act the way that he did was not only comical, but shocking at the same time! You cannot help but to laugh! I've seen Momoa play the bad guy before – but NEVER NERVER EVER like he does in this film or in this type of a capacity! Gezzum!!! And the actor that plays Dom's son – form birth he starts off pure white and now as he progresses with age – it seems like he is getting darker and darker becoming more African American when both of his parents are white. I had to throw that in there! LOL! In closing, the film brings back ALL of the major players and it is like a reunion before Part 2 comes out in 2025! We may get it before 2025. Personally speaking, I can wait like I did for this one because good things come to those who wait and I hate to get off this ride! How's about…. YOU?