TONIGHT WITH TRAV RATES "BARBARIAN" WITH…

Film Synopsis

: Barbarian. A young woman (

Georgina Campbell

) traveling to Detroit for a job interview books a rental home. But, when she arrives late at night, she discovers that the house is double booked, and a strange man named Keith (

Bill Skarsgard

) is already staying there. Against her better judgement, she decides to spend the evening, but soon discovers that there's a lot more to fear than just an unexpected house guest!
Trav's Critique On "BARBARIAN"

➡️ I've been contemplating how in the HELL I'm going to write this because of what I've seen! I've always said that I need to see some new material, more specifically in the ever-lacking horror genre family. But, this movie, Barbarian is quite …unexpected like Tess showing up at the house because it was double booked by the same agent who booked it for Keith. I will say this for the film; from the preview – you will think that the film is predictable, and that Keith is the killer, and he will kidnap, torture, & do so much more to the innocent looking Tess! Am I right – or is the preview, right?

Well, you've concluded correctly:

I WILL NOT BE TELLING YOU

because I stick to my motto that

I DO NOT GIVE SPOILERS

! The movie is VERY low budget & it is NOT scary to me; yes, to me – it is NOT scary at all. Sure, there are dark nights, dark underground caves, and secret passageways in the house with creaking noises, but won't we find these types of scary settings in any type of scary movie, people? The film is far from predictable. Just when you think that the film will zig – it most definitely will zag on you!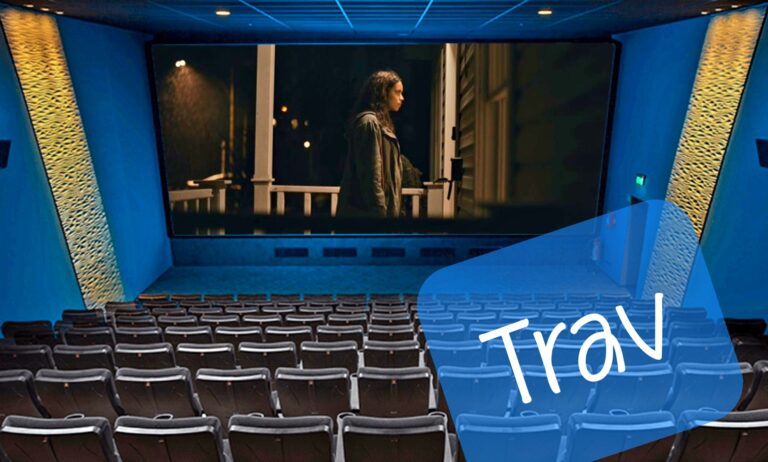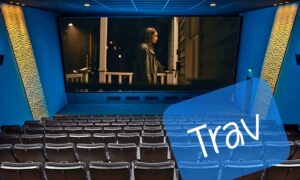 The film takes you on a journey of 465 Barbary Street and yes Barbary sounds much like Barbarian, and it does NOT go backwards either. The film starts off just like it does in the trailer for the film with Tess arriving at the house with Keith answering the door and….then when something dramatic happens the screen turns black …..and then enters another character that has a connection to guess what? The house that both Keith and Tess are @ located on Barbary Street …we see the story unfold a little more with that character by the way whose name is AJ and he is being played by Justin Long and his character is more on the comedic side rather than the serious and suspenseful sides of both Tess and Keith.

While the suspense and anticipation is rising and building up with AJ's character, he notices a _________ and decides to …and we cut to the last and final scene to the movie! Yes, folks – this is how Barbarian plays out when you watch it. It is like watching the Curious Case of Benjamin Button, it's telling the story of the house from the present to the past. When I first began to watch the film, I must admit I had so many crazy thoughts rattling through my head as well like this is a total waste of time and what in the hell am I watching, but then as things began to unravel and unfold to me, it all made sense, in a very freaky and disturbed way. At the close of the film, I could not agree more with why the movie was titled,

Barbarian

.

There were some evil, sadistic, freaky, disturbing, and no to mention barbaric things that were done to a countless array of people for one person's utter disgust and satisfaction, and it was just cruel! The MAIN character was a total Barbarian!!! It was never revealed why this heinous act was done, but I did not stay for the entire ending credits to find out; even if it was revealed, this is a movie, to me, that I would not elect to see again. It was outside of the box, and the realm of horror that I am used to. ONE person walks away unscathed – any idea who?