What's "Quantumania" About?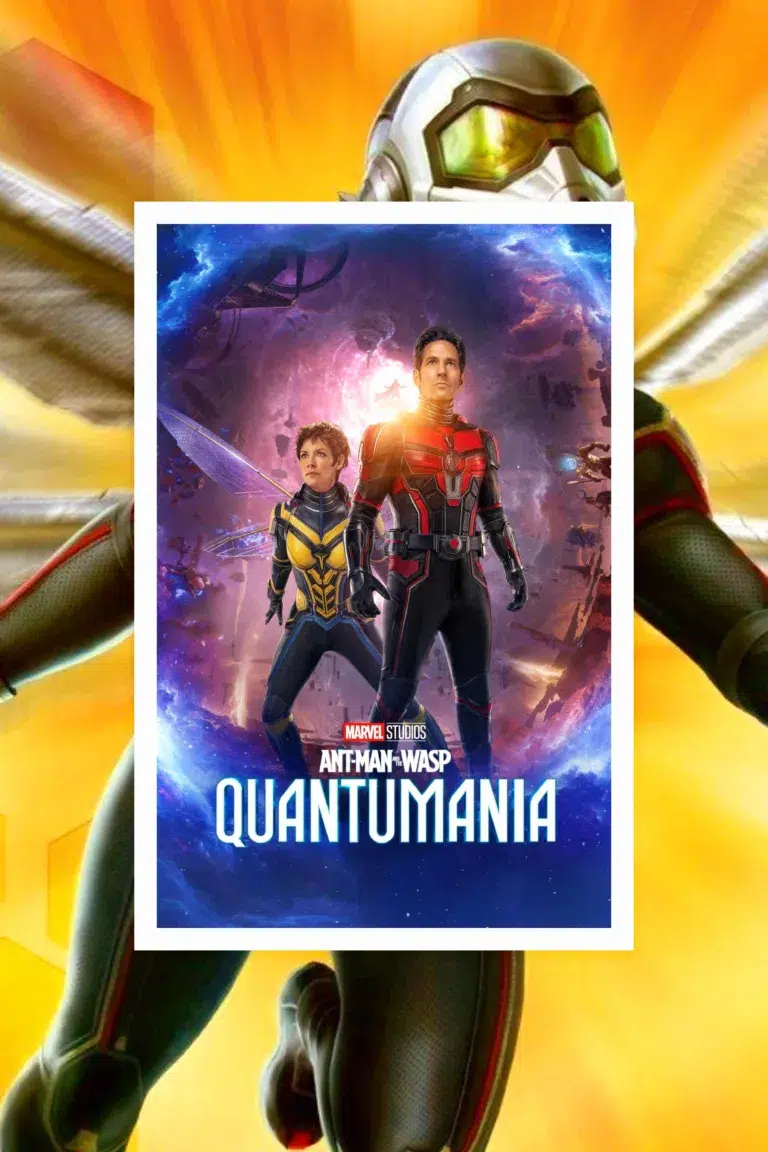 Scott Lang (Paul Rudd) & Hope Van Dyne (Evangaline Lilly) along with Hank Pym (Michael Douglas) and Janet Van Dyne (Michelle Pfeiffer) explore the Quantum Realm, where they all interact with strange creatures and embark on an adventure that goes beyond the limits of what they thought was possible! 
Sticking to the Quantum Realm
I wish that I could have been a "fly on the wall" because I was glued to my theater seat & did NOT want to get up to leave for anything in the world! I loved the movie so much! Quantumania is the best! The best! the best! the best! Paul Rudd never fails – nor disappoints! I never recalled Ant-Man and the Wasp loving each other and having a daughter together. REALLY! The fact that I had the supreme opportunity to watch the movie in the Dolby Cinema made the experience all that more illuminating for the simple fact of all the mystical creatures and the different realms that the VanDyne family traveled to no thanks to Cassie and her passion for helping others.

Fighting for Family
She just always went about it the wrong way. The main lesson that the film taught, @ least to me was that people hold secrets in order to protect the ones that they love and at times that can cause conflict and strife, but the person keeping the secret is doing it for a much bigger purpose and reason – and they see it as a sign of protection – protection for them because they love them so heavily and want NO harm to come to them, but when that individual/s find out about that secret; they get upset or disappointed "in the heat of the moment" because they are thinking and reacting on emotion and NOT on facts. That is the ONLY lesson that Quantumania teaches to all of us.

Janet VanDyne Knows What She Knows
Janet was holding onto a secret that she had never ever revealed to her family because she was doing what? PROTECTING! Protecting her family and her granddaughter, Cassie from something monumental potentially happening that she not any of them could possibly understand! I loved seeing Jonathan Majors in the film as the antagonist – he really played his role exceptionally well and was consistent with it the entire time I must say! There was a super major twist in the film that I was not even expecting IT – IT WAS LIKE A SUPER BLOW TO MY MIND! LIKE LITERALLY!!!

Being Sucked Into Different Realms
My favorite scene of the entire film was, of course when they were all sucked into the different realms, and the movie screen was just going in and out of extreme brightness! I felt as if I was on an adventure while watching the film – as if I was with Cassie, Scott, Hope, Janet, and Hank. The movie, Quantumania made me feel as if I was traveling all the wildly and very much oddly realms with them all! No joke! Having seen all of the strange and very unique creatures that they had to interact with was quite …yep, I will let you fill it in for yourself! It's not really rocket science either as to why this movie stayed No. 1 @ the Box Office for 2 weeks straight in a row.

Trav's Conclusions
Being in the Quantum Realm is like being in the Twilight Zone only you don't feel like you're going to vomit, but you will feel sick to your stomach from what you'll have to drink in order to understand the creatures! LOL! In closing, Quantumania was an amazing, thrill-seeking, and adventurous ride that I wish I could have taken in 3D, but if Dolby is ever an option, you better know I am choosing DOLBY! Quantumania!! Quantumania!! It truly IS the place to escape to!!!