Film Synopsis

: Together Together. Whe
n
a young loner (

played by Patti Harrison

) becomes the gestational surrogate for a single man (

played by Ed Helms

) in his 40's. the two strangers come to realize this un
expected relationship will challenge their perceptions of connection, boundaries, & the particulars of love! Could you embark on a selfless journey like this if someone wanted this huge sacrifice from you? Could you do it for them – whether you knew them or not – if asked….
GRADE: [A+]
Such a sweet movie! Harrison & Helms HAS the most magical connection that I have ever seen in two actors before in my entire life! These two were the perfect pair! This was such a wonderful film to watch and to go through this adventure with them. While watching the film, I felt as if I was going through this pregnancy with them. Lol. Is that funny or what? I think that it can be both, actually. When actors make me feel what they are feeling and I can relate to them, then they have me and that is why I go to the movies. I am not saying that when I cannot relate to them and feel the emotions that they feel, that is bad, but they have totally won me over when I feel what they are totally acting and I felt it in this film! I felt the love and the together together in it.
I love when I can watch movies and the actors make it seem "so realistic" that it makes the audience feel as if they are diving right into the movie with the actors! That is when you KNOW the acting is real and they are giving it their 100% all! I won't say that the film is very or "that-that" predictable, but it is predictable none the less. These two worked very well together. I have never heard of the actress Patti Harrison before but she was very funny. She had to be in order to work with Actor Ed Helms! OMG – they bounced off of each other with the sheer and utter humor back and fourth during the entire movie from start to finish. It was radiant! When people say the phrase "together together" now, I will automatically think of this movie right here!
The Director lays the groundwork and foundation for the ending of the film during the entire film and that is what I can appreciate about it; but personally speaking – I did not like the ending and when you see it, you will understand why. I am giving you a hint of the ending now actually but you cannot even notice it, I bet…can you? Can you see what I am doing? I bet that you cannot…..Lol! Come on you see it…you have to….tell me you do….it is obvious!!!!! You have to see it, she either has a baby boy or a girl….which does she have if she is not together together with him. They do not have to be "together together" to have a baby. Do they have to be a together together couple?
I feel like it is a bit complete and still incomplete, but leaves you to use your imagination. The comedy NEVER stops between Anna and Matt. They bounce back and fourth off of each other during the entire film. Laughter is something that you will have when you watch the film! These two are a hoot!
So be prepared – be very prepared! I loved every second of the film! The way that the film comes on is even – funny, sweet, and pure perfection! It sets the tone for everything! The film was well written, well played, and well directed! I had a great time and the delivery of everything was well put together and the title of the film matched the relationship of the characters, Matt & Anna. Even though they were not "together together," they still…..just…..I'll let them say it best….tell 'em Matt & Anna: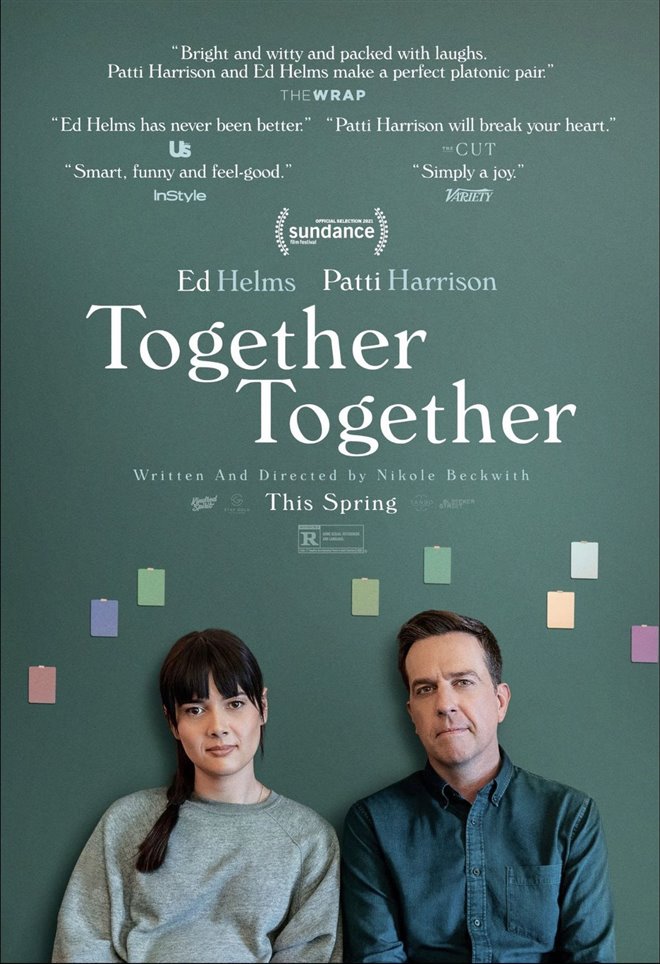 "A sweet and pure delight that is "outta sight!" #TonightWithTrav