What's "AIR" About?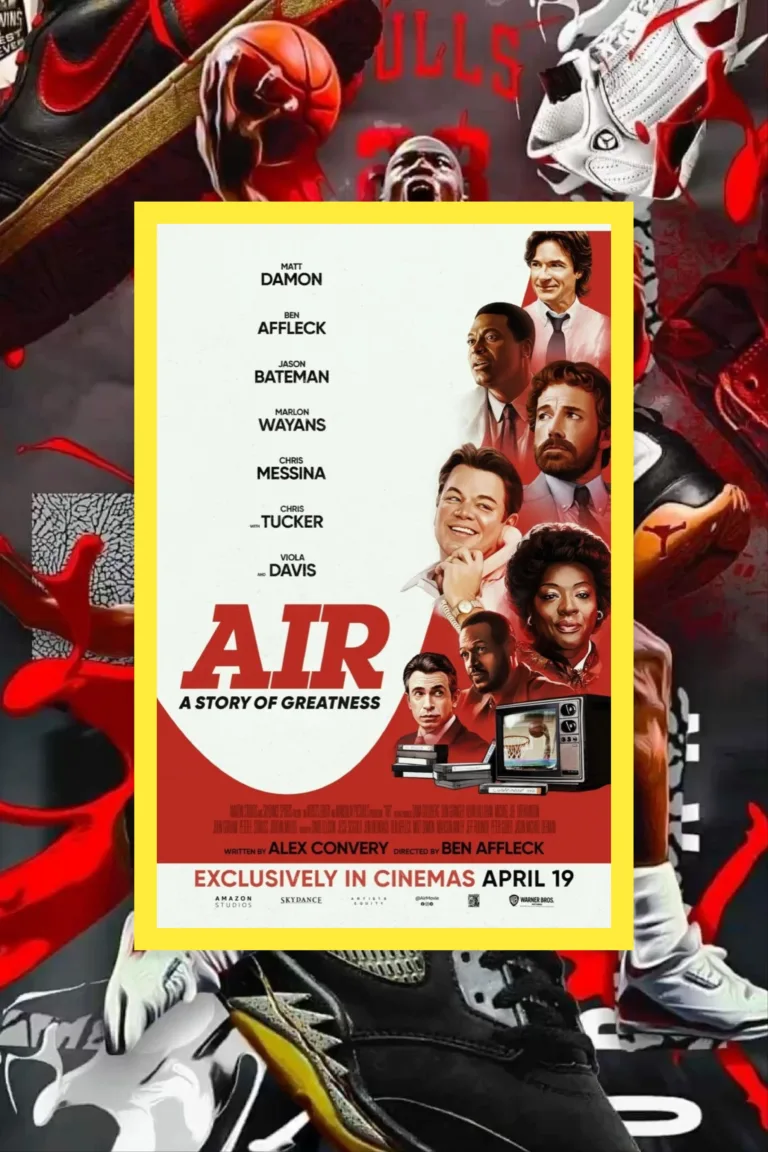 Follows the history of shoe salesman Sonny Vaccaro (Matt Damon), and how he led Nike in its pursuit of the greatest athlete in the history of basketball: Michael Jordan. ***BASED ON TRUE EVENTS***
The Legendary Shoe: The Air Jordan's – Remember YOUR First Pair?
 I'm very much aware that AIR has to do with the iconic Superstar Basketball Star, Michael AIR Jordan – but I GOTS to speak on it – better yet, her …and her being Viola Davis and her killer performance! It was killer! Dynamite! Fantastic! I mean she was a beast in full mother mode. IF Jordan's mother was just like her – overprotective of her son like Davis played that role and Michael Jordan handpicked her to play the part, then I am shivering and shaking in my shoes right now! Viola Davis WILL get another nomination for her role in the movie.

Viola Davis Does It Again as Michael Jordan's Mother "Speaking The Truth" That NEEDS to be Spoken – LOUD AND CLEAR FOR ALL TO HEAR!
In AIR, I know the film was all about Jordan – but the manner in which she looked out for her son's best interests personally, professionally, and/or even financially. WOW! There are NOT a lot of mothers, fathers, guardians any type of relatives that behaved the way that Mrs. Jordan did – it is rare in the world today and I had to expound on that before I wrote or expounded a little bit more about the film in its entirety from my perspective and point of view on it. There is ONE thing in particular that I could not decipher about the movie – and that is how and why in the hell they NEVER REVEALED the full face of the young actor who was playing the role of Michael Jordan?

Sonny Vacarro was NIKE
Anyone else catch that? I mean we can easily go to IMDB – or anyplace online to see who he is & what his name is, but the face? Why hide it — and then place his name in the credits?? It does not match up! Ben Affleck really was funny in the film as the real life CEO of Nike. I mean I went back and looked at the real people back in the day and the CEO really did take his shoes off and sit at his desk; Affleck did his research on Phil! Sonny was a force to be reckoned with – he fought like hell for top-notch and good clients for Nike – but he wanted the best because that is who HE was…the best and he did not want to lie or get anyone into NIKE under false pretenses and no one else there at Nike would or could even stop to see that of or even about him.

Mr. Vacarro Saw Legends …NOT Numbers!!!
All that they saw was a budget and numbers. They never stopped to see the person. A person. A TRUE INDIVIDUAL. I will end this review by saying something that REALLY touched me and not hit home to me because it is something that I and I know many other millions of Americans have come to realize and it is simply this – Mrs. Jordan tells Mr. Vacarro that she knows the business is unfair to basically everyone …but every once in a while, someone comes along who is so extraordinary who deserves a piece of that wealth that a Company chooses to hold onto; not out of charity, but out of greed.

Trav's Conclusions That Soar
And that extraordinary individual demands to get compensated for their talents and skills and what they bring to that job/company and demands it because they know what they are worth! Almost every day …every job overwork people and MOST DEFIENTELY UNDERPAYS them & when Viola Davis said that – IT RESONATED like wildfire because its 1,000% TRUE and can be said to ANY employer on ANY job ANY where and can be screamed from the AIR! Soaring in the air is one thing; but staying up there is another matter altogether!